August 2020 Content Calendar
Welcome to TeePublic's Content Calendar! Where all of your need-to-know dates meet your monthly inspiration.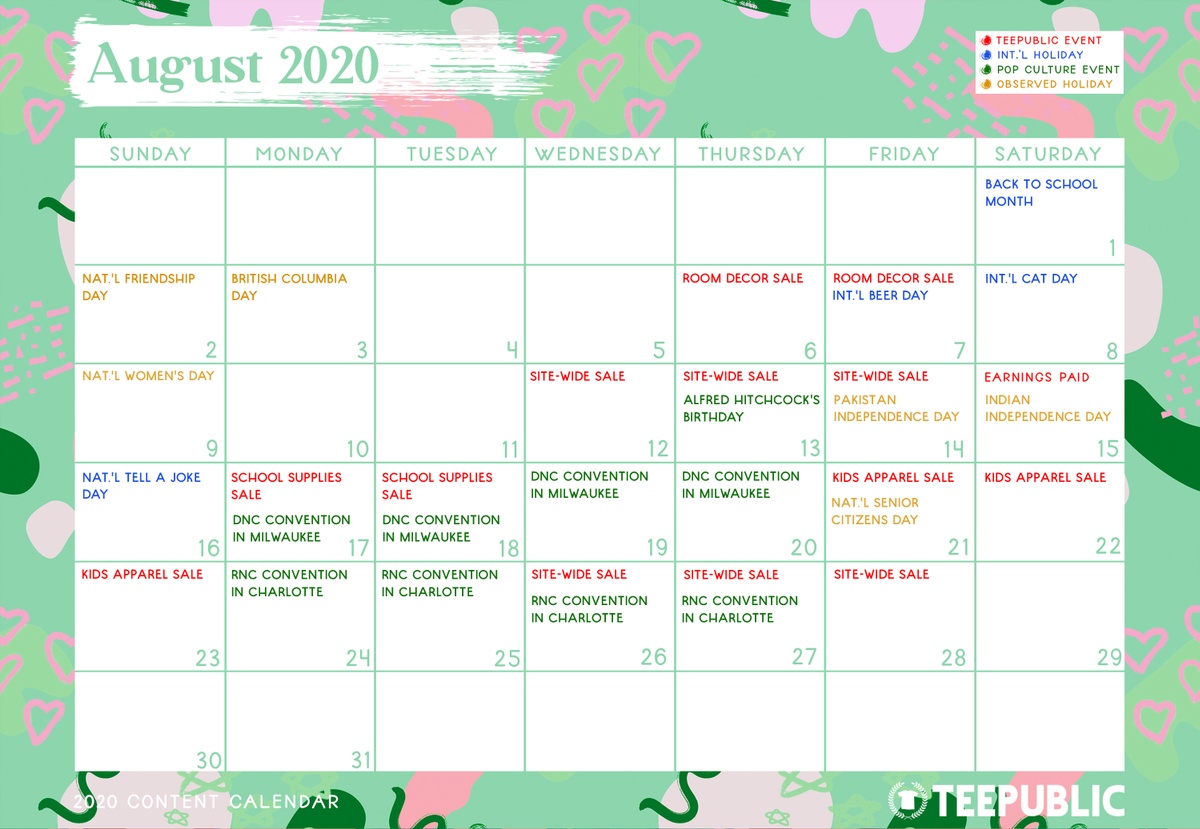 Not clear on when to promo your shop?! Be sure to make note of the important TeePublic dates:
Sweet blog posts
Pay day
Sale dates
Not sure what to design this month?! Get inspired by the notable pop culture events and holidays:
Back to School Month - Looking quite a bit different this year!
National Friendship Day - What would we do without our crew?!
Alfred Hitchcock's Bday - Submit those fan art designs ASAP :)
DNC and RNC Conventions - Get political, whatever your views!
We hope this gives you a comprehensive and fun snapshot of the month. Let's make it a good one!! Start uploading your August designs now :)