Introducing: Storefront Search!
Have you ever wanted to find a specific design in your (or another artist's) store, but haven't had time to sift through pages and pages of designs?
We're excited to share that you can now search within your (or anyone else's) storefront! This awesome new feature should make your browsing experience easier, and help you find the right designs in a snap.
Just type a keyword into the "search this storefront" box, and hit "enter":

You'll then see all the designs in the store that match that keyword!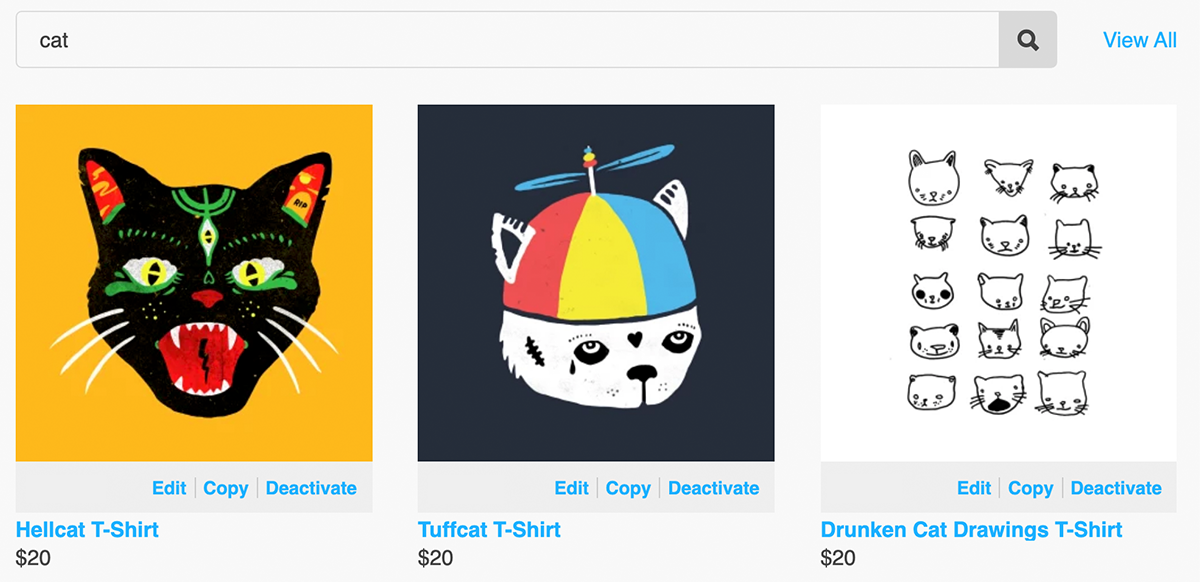 To clear the search, just hit "View All" and you'll return to the full storefront.

Note: this search pulls in results for design titles only.
We hope you love this new feature as much as we do! As always, feel free to email Community@TeePublic.com with any questions.
Feeling inspired and want to add to your storefront?