Affiliate Tips: Making Albums Work for You
Today we're talking albums and how they can help you!
If you're unfamiliar with our albums feature you can read all about it, and how to set them up, in our blog post here.
But what can albums do for you?
Albums are a great way to segment the content in your store and to create specific links to specific collections that resonate with what you want.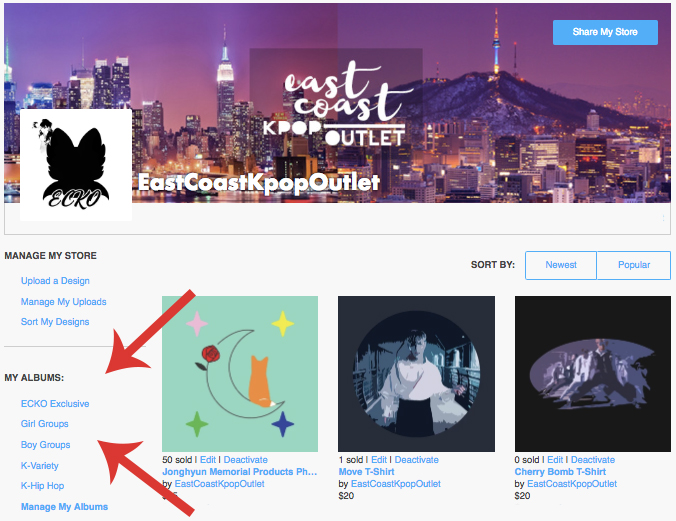 For when you're covering lots of content
If you're playing a number of different video games, or talking about different media each week on your podcast, albums can keep merch on those topics separate from one another. That way, while you're tweeting about RuPaul's Drag Race but discoursing about movies, your albums can reflect that and let you promote both simultaneously without having to worry about a cluttered store.
For when you want to curate
and
host your own designs
This has always been an option but we understand that separating the two can be valuable! After all, what are you supposed to do when you have multiple pages of personal designs AND curated ones? Use albums to help you out here by making your own "[YOUR NAME] Branded" album and link out from there. Everything else can go into "MY TOP PICKS" or whatever other witty name you've got. ;)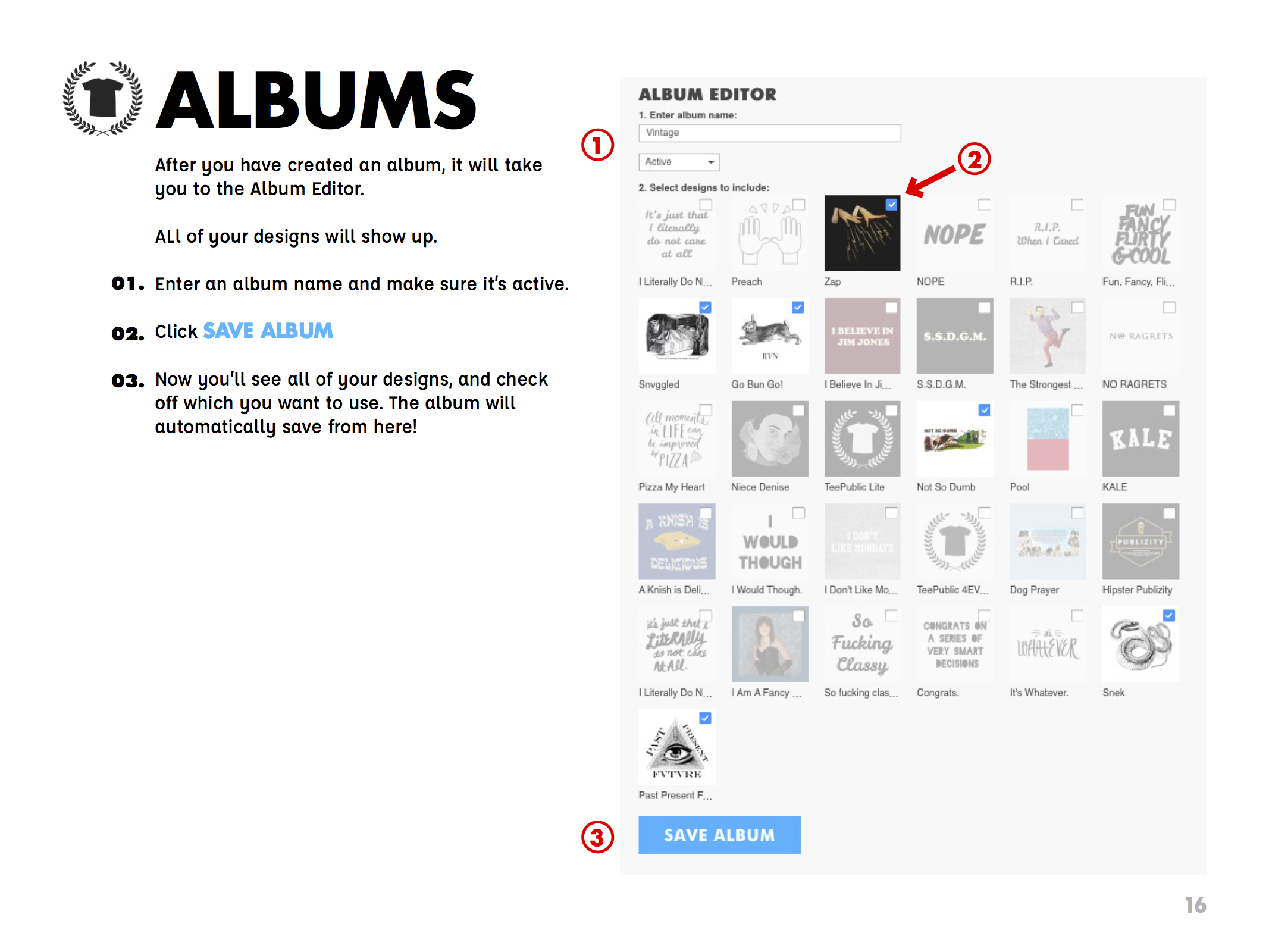 For when you want to change up your promotions
We get it-- sometimes linking to the same store and the same page over and over again feels tiring for both you and your fans. Albums are easy ways to change that up with little work on your part. This way you can also show off a variety of the designs you have and love and create new promos around specific themes. Album linking is great for SEO. It keeps everything together and gets people going exactly where you want them. And just like every other page on our site, by clicking into your album and then copying your affiliate tracking link from the yellow bar at the top, you'll send traffic directly to the right designs and ensure you're getting that affiliate commission.
However you want to do it, albums are here to add that extra level of customization to your store and help expand your options of what you offer to your fans! Oh, and don't forget-- you can only make albums of designs you've uploaded or curated so get them into your store before you start!