Get to Know Vectornator
For almost 30 years, Adobe has all but cornered the market on digital design. But in recent years, with the constant technological improvement of tablets, computers, and digital pen styluses, some awesome new softwares have begun to take center stage. Among them: Vectornator, a tablet and mobile-friendly app that's perfect for creating gorgeous digital art!
Since we love providing artists with new helpful info, we wanted to dig into Vectornator to get the full scoop! We spoke with the good folks at Vectornator about the app, and how artists can make the most of it.
Can you introduce Vectornator to TeePublic blog readers?
Vectornator is a free app for iPad produced by Linearity, that allows designers to create stunning and professional vector-based graphics from anywhere.
Our founder, Vladimir, began working on the app when he was only ten-years-old. His motivation was to provide designers and illustrators with a tool that empowers creatives. This is quite inspiring and shows that young people can succeed when they strive to reach their goals.
Within two years, Vectornator has become THE app to create vector-based graphics. It rivals its competitors (such as Affinity), and many designers really feel that the software is very intuitive.
What was the first iteration of the app like? What changes have you made since then?
The app has changed greatly since it was first launched on the Apple App Store. Vectornator is continually evolving and several new features are being launched monthly.
If all goes as planned, Vectornator will be one of the first apps to launch seamless real-time collaboration, as well as a desktop version for Mac! Users will then be able to create not only on their iPad and iPhone, but also on their Mac in their office or home studio. Putting the resources into the hands of our community is one of our prime objectives.
What sets Vectornator apart from other apps?
The one thing that sets Vectornator apart from other producers of graphic software is that we are very community focused. We have found that it is important to not only listen to our community, but also challenge and inspire them.
We have set up a feature request page where our community members can ask for new features, as well as up-vote requests from other members. Our developers follow this closely, as we want to provide features that will empower creatives using our app!
Educating and inspiring our community is also important to us. We create unique articles on Medium that help artists on their journey to becoming professional creatives, whether it be learning how to promote one's artwork, or finding their dream job.
Our team really enjoys discovering new talent and promoting their artwork via our social channels. Artists can submit their artwork to us directly in the app. Additionally, we have art challenges that inspire artists to create new work using Vectornator. In some ways it also challenges our community as well - when they see the designs that we feature, then they can strive to create designs that are even cooler.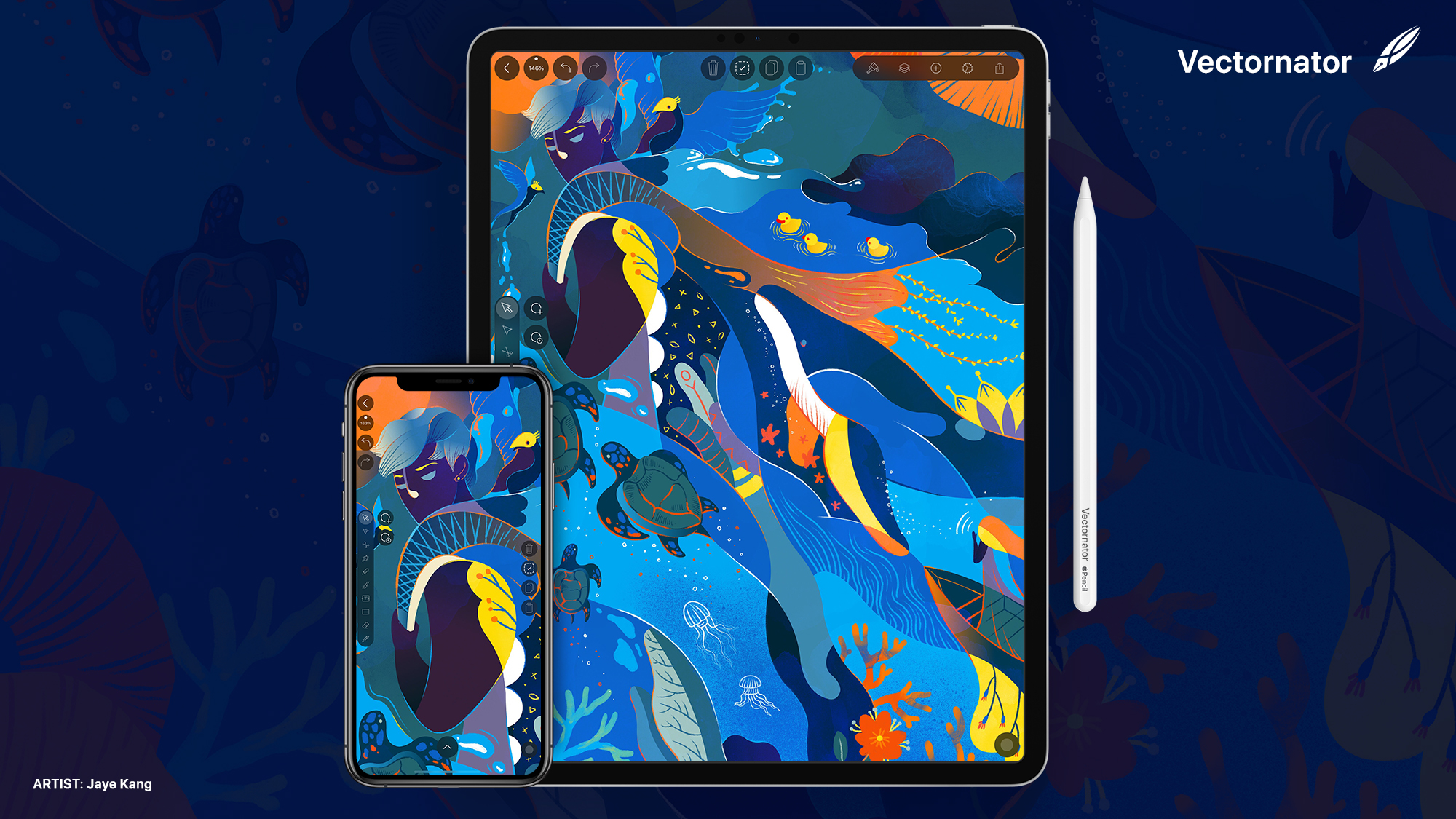 How many artists use Vectornator currently?
Currently we have over 1 million downloads. Our community is full of artists from every corner of the world. We are seeing our community voice growing every day as more designers share their Vectornator creations on their social media channels.
What advice would you give to a designer just starting out using Vectornator?
The great thing is, we have created wonderful YouTube tutorials as well as mini tutorials on Instagram. These are really quite easy to follow! Additionally, we have a free manual on Apple Books. We are in the process of updating the manual.
The other great thing is that many community members are creating their own tutorials on YouTube, and are even creating courses on sites such as Skillshare. These tutorials can be really fun to view.
What resources does your site offer for artists? Is there a community where your artists can connect?
Besides publishing updates with new features requested by our community, we will be launching new ways where creatives can collaborate with one another live within Vectornator. This should happen by the end of the year. Adding this layer of connectivity will allow creatives to work with each other no matter where they live in the world.
We also have several templates available for use, and we have over 80k icons that one can use in his or her designs.
For those who truly love Vectornator, we will add a social platform where creatives can interact with each other.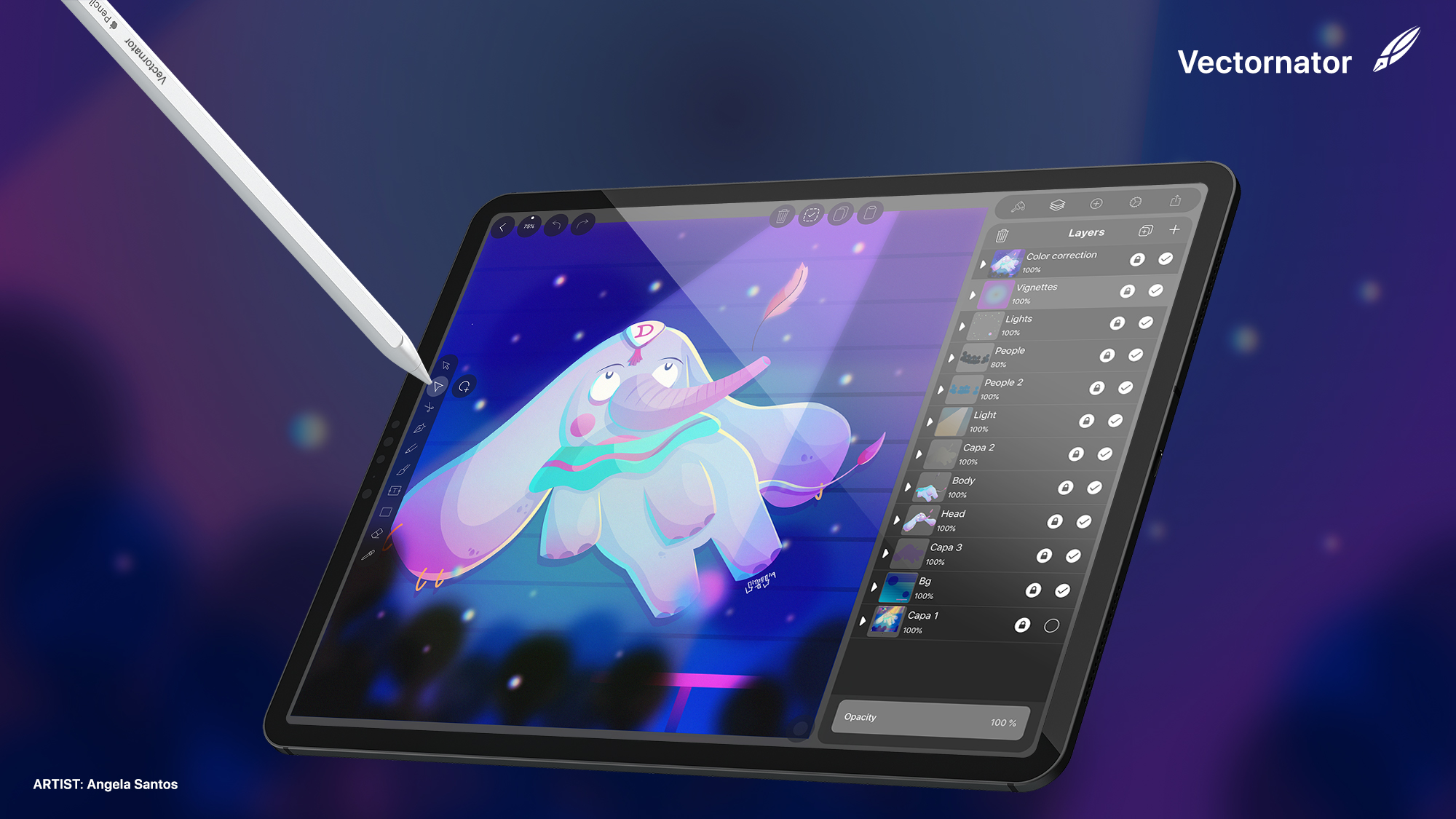 I saw that you're going to be introducing VR as well! How is the development of that going, and when can users expect it?
Vectornator VR, would be amazing. However, this was our April Fool's joke. Could you imagine people having VR glasses connected to their iPad via Bluetooth? That would be quite a funny sight! But who knows, maybe in the future we will have wearable design tools utilizing software from Linearity. (Editor's note: OOPS. They totally got me!)
Why should TeePublic artists use Vectornator?
The learning curve is quite easy, and with all the tutorials that are available one can easily master the software quickly.
You are able to work with illustrations and documents created in Adobe Illustrator and Figma. One can also save Vectornator creations as Jpeg, PNG, SVG, PDF and AI files. We will be adding new types of files for export and import as well in the future.
The added bonus is that Vectornator is FREE for download, thus making it the most affordable professional graphics software for iPad and iPhone.
Where can we find you on the web?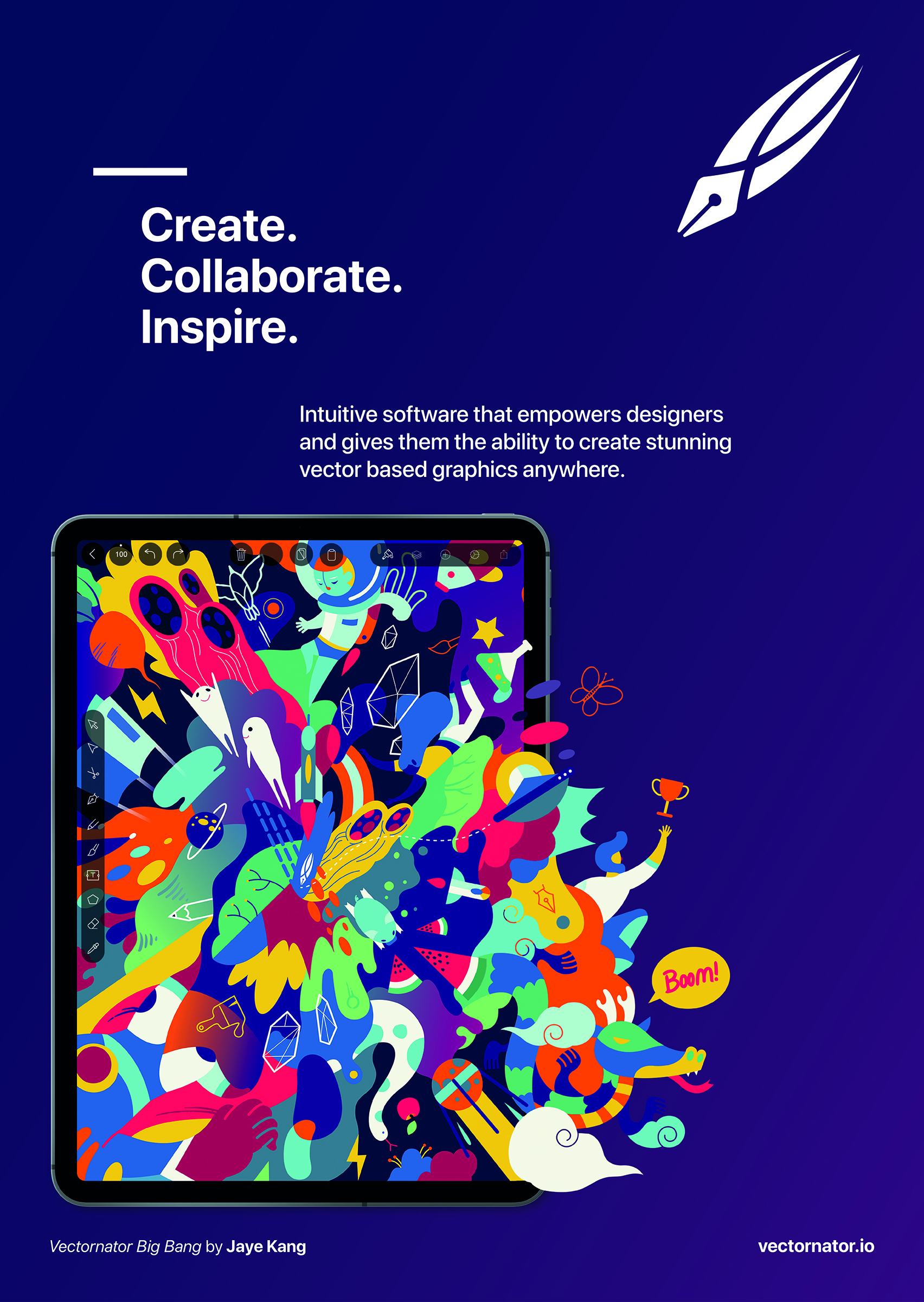 We hope you enjoyed learning about this super cool software! As always, if you have any questions please email us at Community@TeePublic.com :)